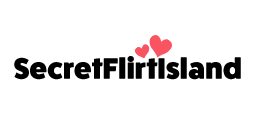 Secretflirtisland
Secretflirtisland is an online entertainment and social networking website. This website allows users to flirt as a form of passive connection with like-minded individuals from all over the world.
Secretflirtisland is an open platform that allows people of all genders, sexual orientations, and with all manner of fetishes. Members are open to fun, flirting and exchanging erotic messages, and you are allowed to be as straightforward as possible.
If you're looking for a fun site where you can meet attractive girls and share naughty content, you're probably wondering if Secretflirtisland is ideal.
Here's information about the website that will help you make up your mind whether the platform is legit or a scam.
Pros
Cons
✓ Easy and straightforward sign-up
✓ Links members in the same area
✓ Receive messages within minutes of sign-up
✓ Responsive website, works across platforms
✓ All sexual orientations are entertained
✓ Maintains member anonymity
✗ Only premium members can send messages
✗ Disallows physical dates or hookups
✗ Uses fictitious profiles to encourage communication
✗No trial period offer for premium membership
About the members:
Millions of active users
Open and highly responsive
48% men and 52% women
About Secretflirtisland:
Meant people looking to flirt and kinky fun
Connects people interested in online dating in same location
Welcomes all sexual orientations and fetishes
How long will it take me to get my first one-night stand?
Secretflirtisland is for online entertainment. Its primary goal is to allow members flirt with each other as a form of passive communication without establishing physical hookups or dates. Therefore, the site does not take any responsibility for setting-up dates among members.
If all you want to do is chat, flirt and have fun, Secretflirtisland is ideal for you. You can connect with sexy ladies and exchange erotic pictures and messages. To take full advantage of this feature, you must sign up for the premium membership.
What is the success rate on Secretflirtisland?
We wanted to test the chances of finding an attractive girl who'll be open to naughty fun, so we sent out a couple of messages. We compared the number of replies received to the number of sent messages to calculate the response rate.
Test message 1: "Hey, sexy. I can think of a couple of things to do to your body. Do you want to know?"
| | | |
| --- | --- | --- |
| Contacted women | Responses | as a percentage |
| 50 | 40 | 80% response rate |
Test message 2: "I couldn't get my eyes off your pictures. I want to see more. Are you down?"
| | | |
| --- | --- | --- |
| Contacted women | Responses | as a percentage |
| 50 | 41 | 82% response rate |
From the nature of the messages sent to the response rates and the kind of replies we got, it's safe to conclude that Secretflirtisland is a very active and responsive platform. The girls are open too, and you can be as naughty as you want without being considered as too forward.
One significant fact about Secretflirtisland is how unreserved the girls are. After completing the sign-up, you'll start receiving messages from women who find you attractive too. Don't be surprised at how bold some of the messages are!
What kind of women should I expect to find?
The women on Secretflirtisland just want to flirt and have fun. Depending on your preferences—age, look, fetishes—your search will bring girls that fit what you desire exactly. You can filter them by going through their profiles to learn about their fantasies and fetishes too.
There are so many beautiful girls signed-unto Secretflirtisland. You'll find that it's easy to communicate with them and join fun conversations, too. Get ready to enjoy yourself thoroughly.
How secure is my data? Am I anonymous?
Secretflirtisland is wholly committed to protecting your data and will never share it with third parties. Complete user anonymity is one of their core values, and they employ several methods to secure user information. One such security approach is through the use of an SSL certificate to secure their website and protect their services.
Another strategy employed by Secretflirtisland is to ensure that all users validate their accounts via their emails to eliminate the possibility of signing up fake members.
Is Secretflirtisland a reputable platform?
Though founded recently, Secretflirtisland already has a massive following because members can trust it to deliver on its promises. The team actively involve themselves in ensuring that every member finds their desires. They also monitor the website in real-time to ensure that everything works properly.
Signing up with Secretflirtisland guarantees you a proven and trustworthy source of fun and entertainment.
Which features are free?
Users can create accounts with Secreflirtisland for free. They can also access some peculiar features without paying for a premium membership.
| | | |
| --- | --- | --- |
| Feature | Free | Gold |
| Signing up and creating a profile | ✅ | ✅ |
| Receiving contact suggestions | ✅ | ✅ |
| Receiving messages | ✅ | ✅ |
| Uploading photos | ✅ | ✅ |
| Email notifications | ✅ | ✅ |
| Using the search function | ✅ | ✅ |
| Seeing all images and galleries | ❌ | ✅ |
| Responding to messages | ❌ | ✅ |
However, to use all the required features for entertainment such as replying messages, and having unrestricted access to all parts of the website, you have to purchase credits.
Here are the credit plans available for purchase on the platform:
Sign-up for free (limited use)
10 credits for $25.99 ($2.60 per message)
25 credits for $59.99 ($2.40 per message)
50 credits for $110.00 ($2.20 per message)
100 credits for $199.99 ($2.00 per message)
200 credits for $389.99 ($1.95 per message)
You can securely make payment using your credit or debit card.
Our test conclusion
Secretflirtisland is a social platform for men and women who are looking for fun and flirty people who they can relate with. You don't have to pay exorbitant premium charges to connect with attractive girls, unlike many other dating websites.
If you're ready to connect girls from all over the world and have a good time, sign up with Secretflirtisland today. You can have all the fun you've always imagined.